We are sure you've received some and probably given some. Greeting cards have become a staple of our society and continue to say the things that we are too shy to say ourselves. Let's take a voyage back through time to learn how greeting cards were developed and how they have gained so much popularity over the years.
The original greeting cards date back to the ancient Chinese and Egyptian cultures. Each of these cultures had their own twist on how to send these lovely messages. The ancient Chinese used these messages to exchange goodwill to others while celebrating the New Year. The Egyptians used papyrus scrolls to transfer messages of greetings to those important to them. Now that you know a little bit about the beginnings of the greeting cards concept, let's check out some of the most important dates in the history of these cards.
1415: This is when the first selling of greeting cards hit the market in Europe. The main message of these cards was for Valentine's Day.
1843: The first Christmas themed Charity Greeting Cards Greeting cards were developed by John Calcott Horsley. These cards were sent out as a wish for a happy holiday season by Sir Henry Cole.
1856: These cards finally hit the American market in time for the Christmas season. These cards quickly become the trendy way to express wishes in a social way.
1941: The Greeting Cards Industry, now known as the Greeting Card Association was established.
As you can see, the greeting industry has many roots throughout history. These are timeless cards that can express many different feelings in many different ways. The industry has grown so much over the past few centuries and includes various types of cards. Some examples of these are:
Photo Cards
Risque
Musical
Electronic
Pop-Up
Printable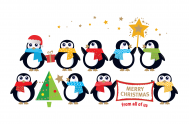 No matter what occasion there's a card out there that can express how you feel. As the technology era in human history continues to grow, these cards are being transformed into electronic form. E-cards, as they are called, are becoming the new norm to tell others that you care on special occasions. E-cards can be sent for occasions like birthdays, new babies, graduations, weddings, anniversaries, baptisms, retirements, and even get-well-soons. There's always a way for you to get out what you want to say with the perfect card.